Vista Place Dental Centre takes a patient-first approach to dental care. with various dental services near you.
Vista Place Dental Centre takes a patient-first approach to dental care. Our team acts as your trusted health care professionals and consultants, helping you make oral health care simpler and more effective. Overall, we strive to develop lasting relationships with our patients so we can deliver continuous, quality dental care. We are pleased to welcome returning and new clients alike to our Winnipeg dental clinic. Looking for quality dental services near you? We offer various dental treatments in Winnipeg. Contact us to learn more or to schedule a consultation.
When handled quickly, dental emergencies are often far more manageable. We can curb some of the long-term and lingering effects when patients seek out our help immediately.
Our team of dental professionals has vast experience in a range of general dentistry procedures. Our goal is to protect your oral health, from preventative measures to diagnosis to treatment.
The best kinds of smiles are those that are completely assured and confident. For many people, cosmetic flaws in their teeth hold them back from smiling wide at every opportunity life gives them.
Like any part of the body, wear and tear, time, injuries, and illnesses can all impact the condition of the teeth. Although they're built to be strong, there are times when damage or tooth loss occurs.
Focuses on straightening the teeth and jaw and improving facial irregularities. serious bite issues, misaligned teeth, overcrowded teeth, or teeth with large gaps between them can result in serious conditions throughout a patient's lifetime
Life can be hard on your oral health, and even with regular visits to our dental care team at Vista Place Dental Centre, changes at home can have a major impact.
Our goal at Vista Place Dental Centre is to provide full access to dental care in Winnipeg. For patients with complex or advanced dental issues, specialized care is often a necessity.
Some patients experience extreme trepidation or fear before arriving at the dentist. This can occur for many reasons, from previous negative experiences with a dentist to generalized anxiety disorders
Our dental clinic is equipped with modern dental technology that provides patients with the combined benefits of detailed care and a comfortable experience.
Now Accepting New Patients
We are proud to provide quality dental services in Winnipeg. If you are seeking a dental team that provides gentle and comfortable oral health care, Vista Place Dental Centre looks forward to meeting you!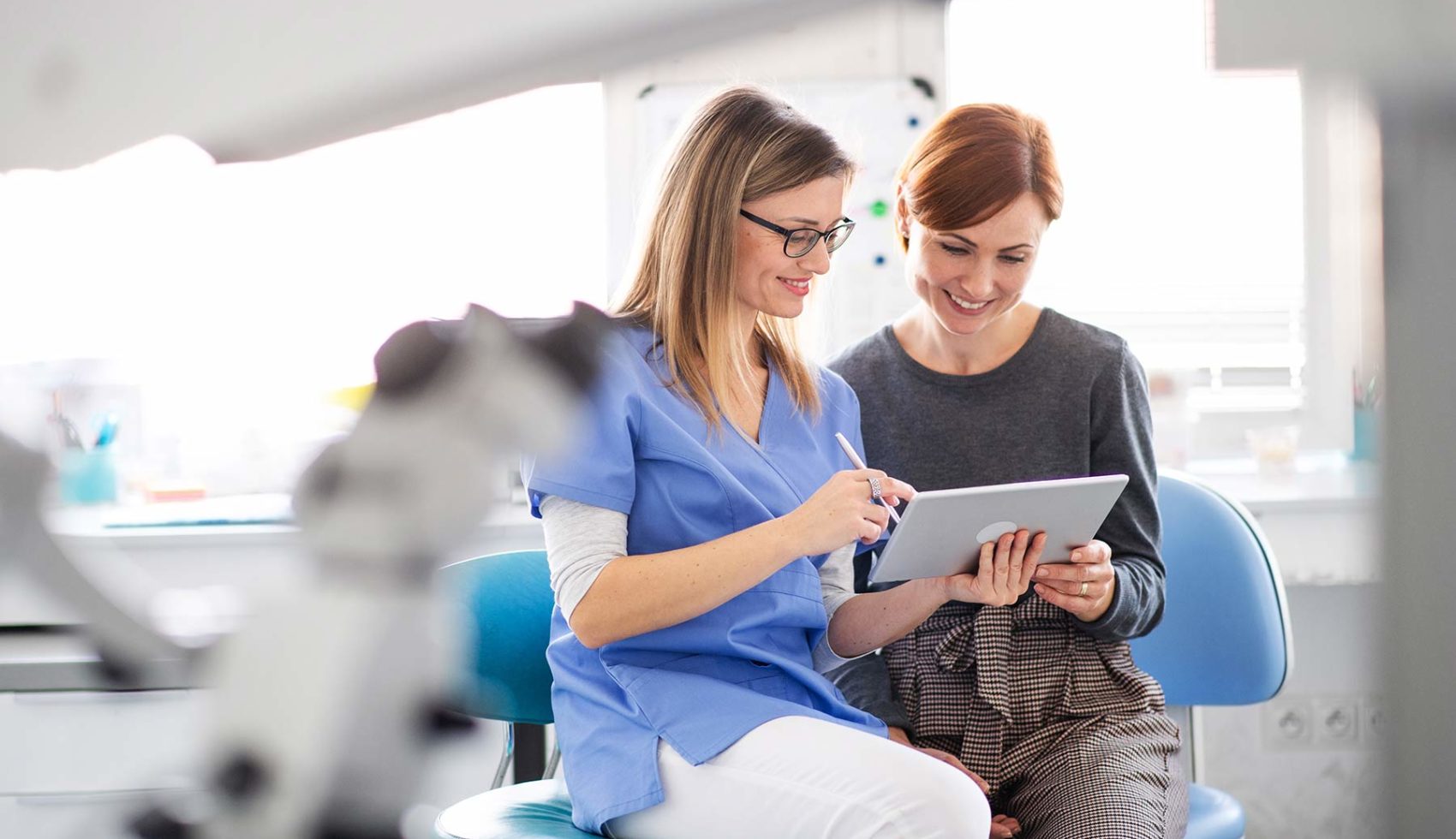 Book Your next Visit
The first step towards a beautiful, healthy smile is to schedule an appointment with our dentist near you.