Our Doctors will provide you with a personalized consultation to see which treatment is best for you.
Our dentists have specialized training in providing traditional, clear aligner therapy, and Invisalign. We provide a full analysis of your needs using our diagnostic tools. Once we have examined your starting point and the end goals of treatment, we will suggest the most appropriate course of action to restore the proper positioning of the teeth and jaws. Are you looking for INVISALIGN near you? Contact us to schedule your consultation today.
In the past, straightening your teeth was linked to a single type of orthodontic treatment: Braces. Today, technology has opened the door to a different style of orthodontics in Winnipeg with clear aligner therapy. Clear aligners allow patients to improve the position of their teeth and jaws with customized aligner trays that slowly shift the teeth into place.
With orthodontics near you, you can enjoy the benefits of straight teeth without wearing braces! Vista Place Dental Centre is a certified provider of Invisalign in Winnipeg. Our orthodontists will provide you with a personalized consultation to discover if you are a candidate for Invisalign.
Now Accepting New Patients
We are proud to provide quality dental services in Winnipeg. If you are seeking a dental team that provides gentle and comfortable oral health care, Vista Place Dental Centre looks forward to meeting you!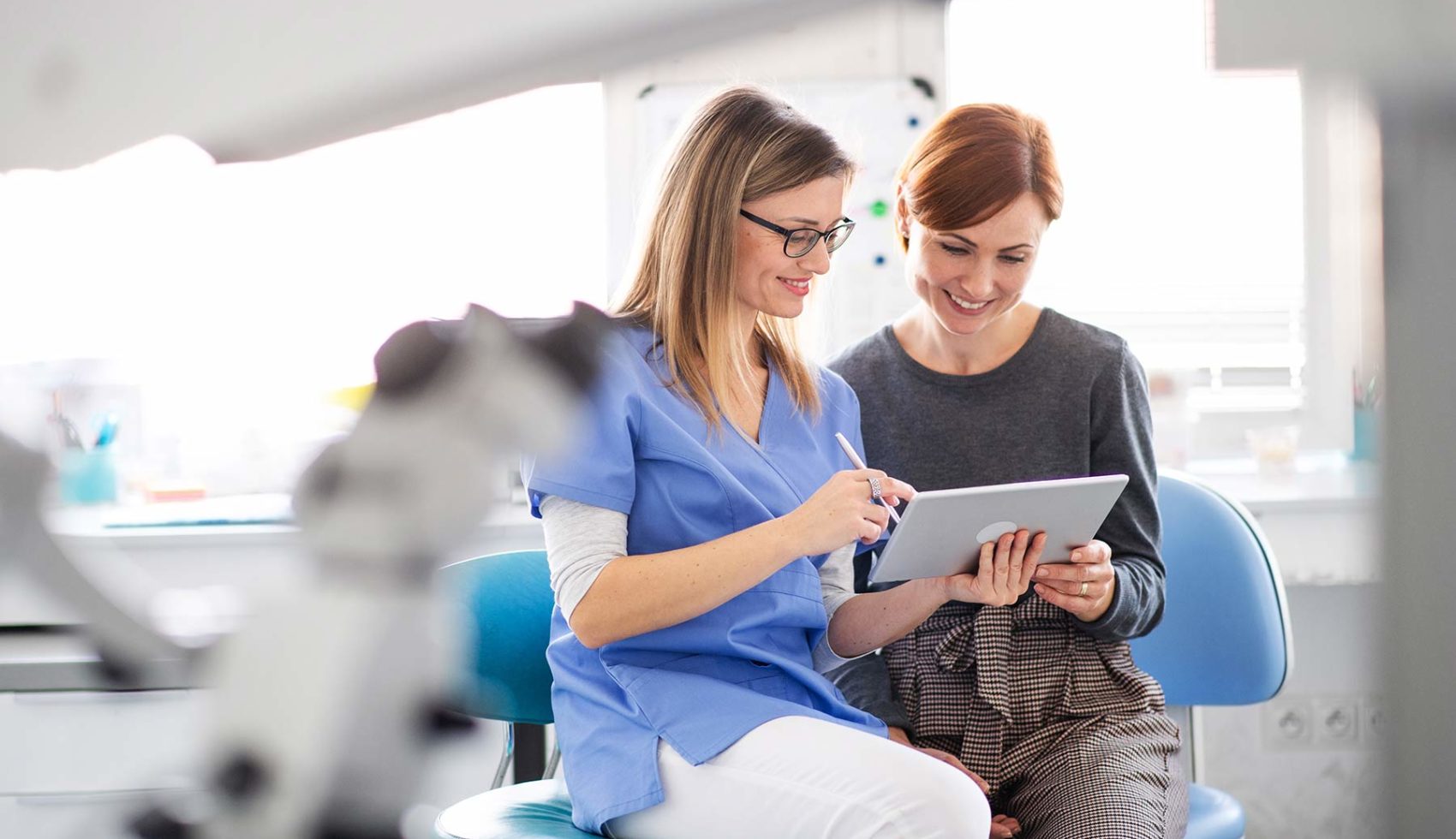 Book Your next Visit
The first step towards a beautiful, healthy smile is to schedule an appointment with our dentist near you.