Dental Technology near you
Our dental clinic is equipped with modern dental technology that provides patients with the combined benefits of detailed care and a comfortable experience.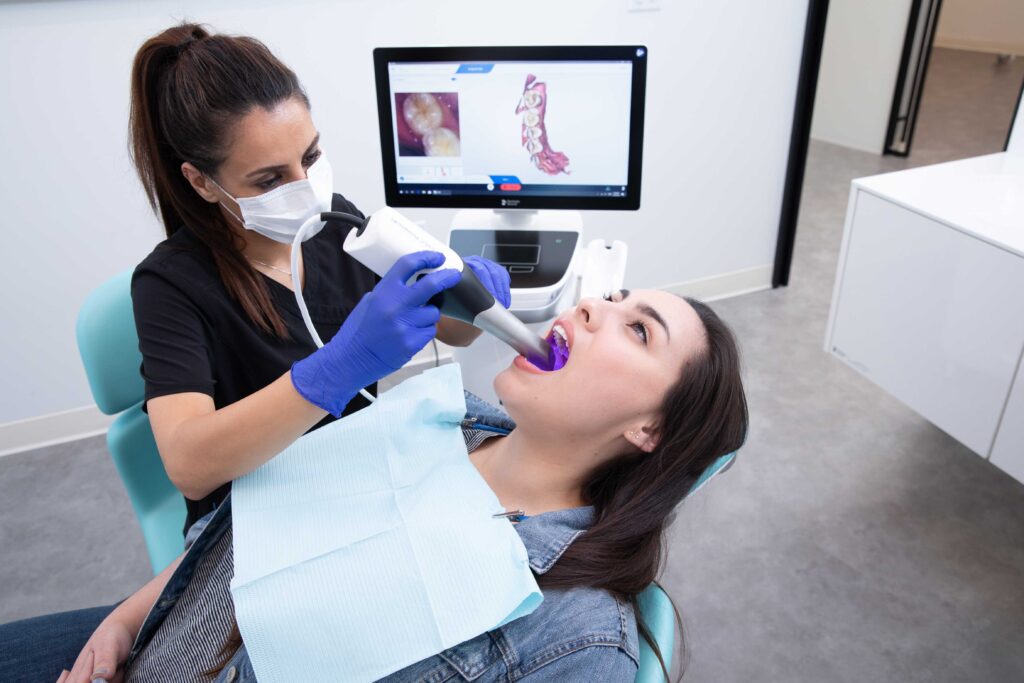 Our tools and equipment also allow us to minimize your time spent in the dental chair, improve diagnostics, and provide you with details that can help you make informed decisions about your oral health.
At Vista Place Dental Centre,our team is dedicated to investing in the most cutting-edge dental technology to provide exceptional treatment to our patients. Advancements in technology have made dental procedures more comfortable, efficient, and precise as ever. Dental technology also helps our dentists better educate our patients on their oral health. With new advancements, patients no longer have to dread dental visits as the treatments are less invasive. Contact us if you want to learn more about how dental technology can improve your oral health.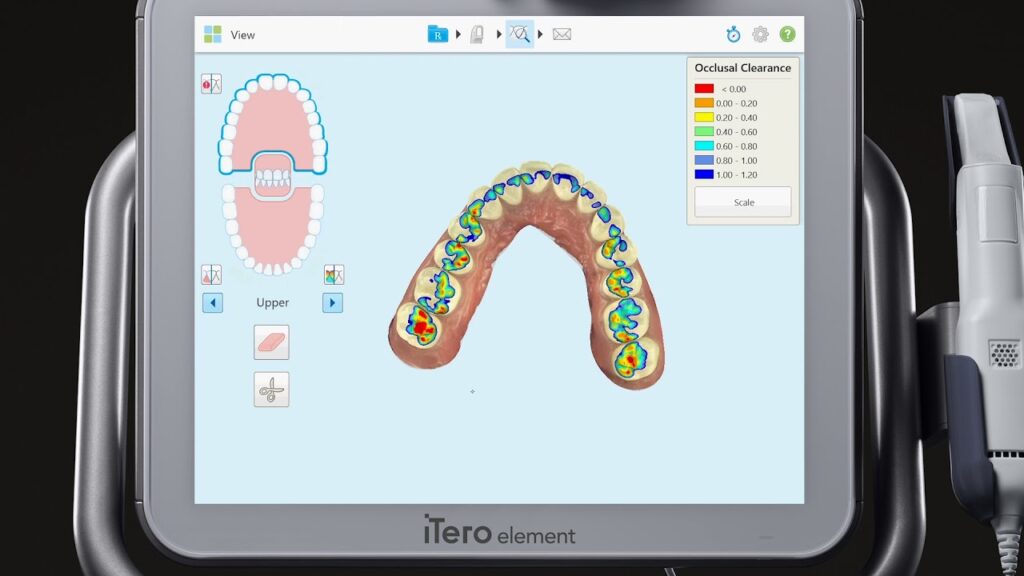 Our iTero Scanner is a technology designed to measure a your mouth using precise imaging technology to capture the small details in the mouth. This technology makes it easier than ever for our dentists to gain more insight into your oral health while providing you with a comfortable patient experience.
Our intraoral scanner is a dental imaging technology that scans and integrates hundreds of pictures of your mouth rapidly. This provides you and your dentist with a complete digital overview of your dental health. The intraoral scanner is also less invasive than other tools and techniques; the small wand requires only a few seconds to snap all of the pictures necessary to create a 3D map of your mouth.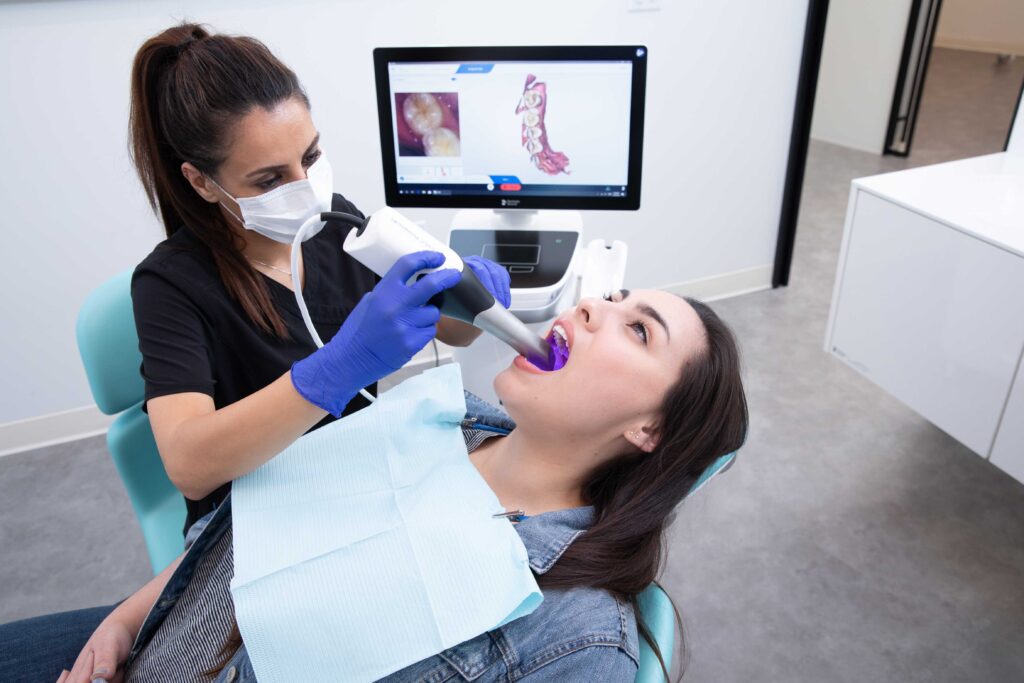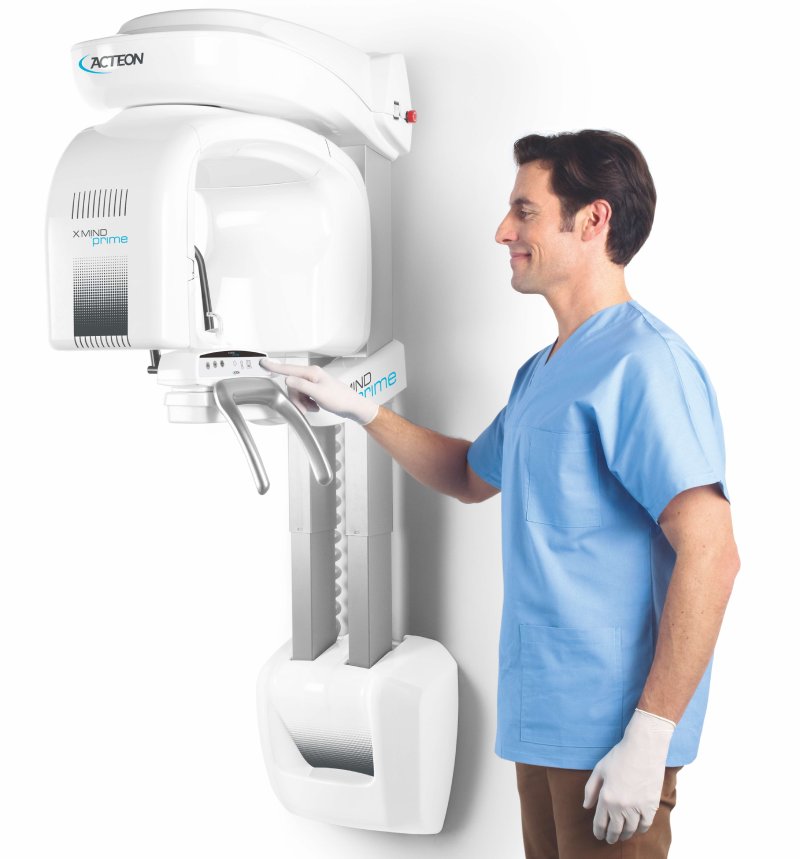 CBCT Scanner - X-Mind Prime
X-Mind Prime CBCT digital scanner blends technology with ease of use in a compact design. X-Mind Prime combines 2D and 3D technologies and covers many clinical applications, including implantology, endodontics, TMJ and sinus imaging. It gives us essential tools such as simplified implant planning, an implant library, surgical guides, and with the new AIS Design Module an illustrated printed report. Ask us whether this CBCT scanner can help improve your dental health.
iLase Dental Soft Tissue Laser
The iLase dental soft tissue laser is a surgical device for various dental soft tissue procedures which uses a solid state laser diode as a source of invisible infrared radiation. The energy is delivered to the treatment site via a single-use fibre optic tip. Several types of tips are available for use with the iLase to perform different procedures. This treatment has proven to disinfect cold sores, quicken healing time, reduce inflammation, and help relieve pain caused by cold sores.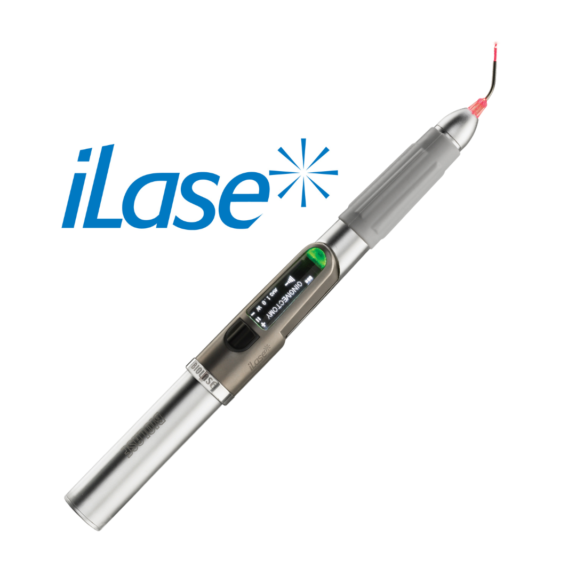 Now Accepting New Patients
We are proud to provide quality dental services in Winnipeg. If you are seeking a dental team that provides gentle and comfortable oral health care, Vista Place Dental Centre looks forward to meeting you!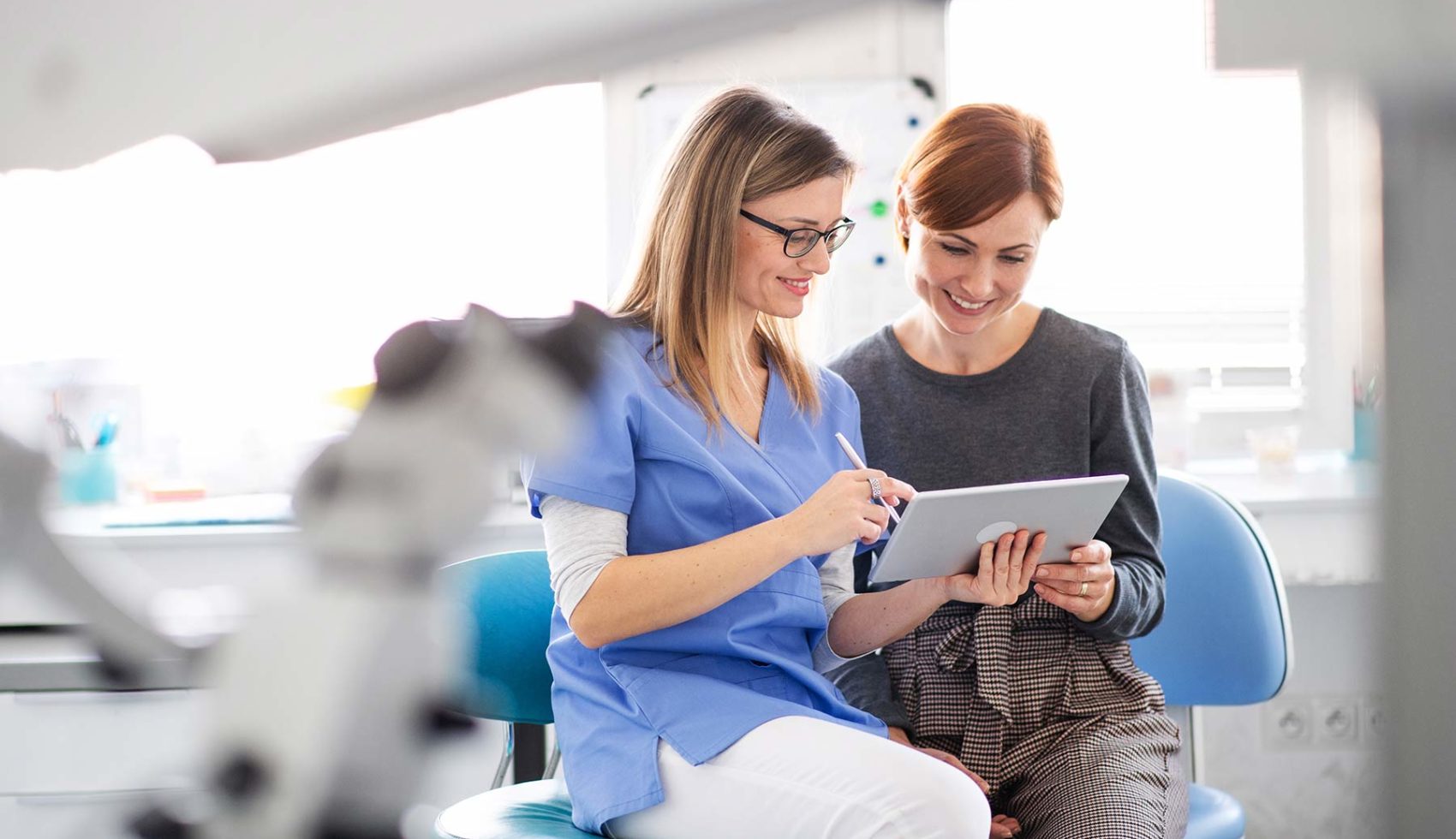 Book Your next Visit
The first step towards a beautiful, healthy smile is to schedule an appointment with our dentist near you.