You can enjoy the benefits of straight teeth without wearing braces!
Vista Place Dental is a certified provider of Invisalign in Winnipeg. Our orthodontists will provide you with a personalized consultation to discover if you are a candidate for Invisalign.
Comfortable, Invisible Orthodontic Treatments
Invisalign is an excellent alternative option for patients who don't like the look or feel of braces but want to correct gaps in their teeth, crowded teeth, misaligned teeth, or a misaligned jaw (including overbites, underbites, and crossbites). The treatment offers a variety of benefits, including the flexibility to eat what you want and to remove the aligners for certain activities (such as playing a musical instrument). What patients love most about Invisalign is that the aligners are nearly invisible, meaning they enjoy a beautiful smile during and after treatment.
The Invisalign process depends on a set of clear, customized aligner trays. Each tray is worn for about two weeks, after which a new tray will be provided. Each tray shifts the teeth slightly, and over time, the teeth will move into their corrected positions.
Learn if You're a Candidate for Invisalign
It's important to get the right orthodontic treatment for you. Our dentists can help you find out if you're a candidate for Invisalign and provide you with information to help you decide if it's right for you. Book a free consultation to learn more!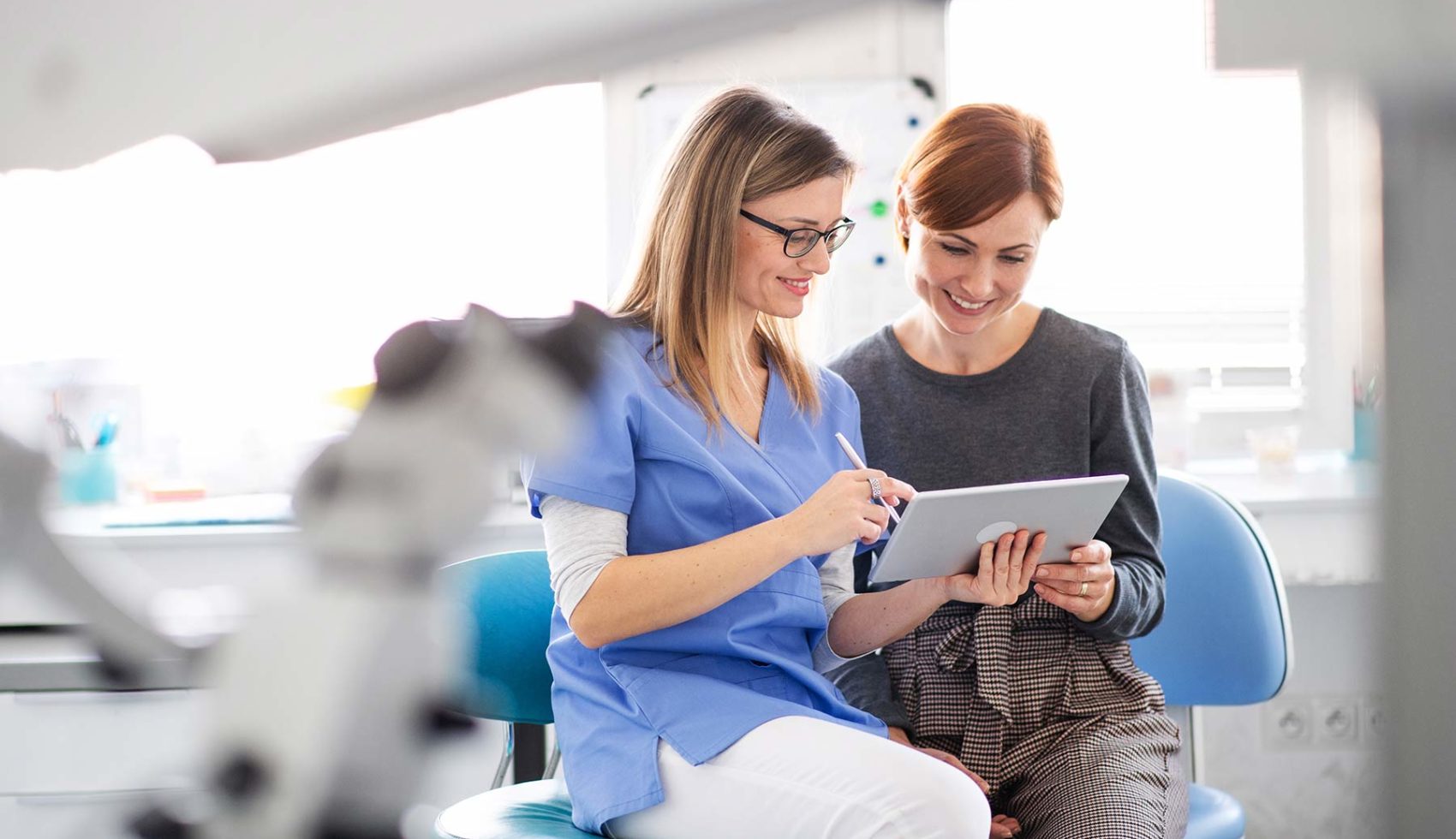 Book Your next Visit
The first step towards a beautiful, healthy smile is to schedule an appointment.