General Dentistry Near You
Our team of dental professionals has vast experience in a range of general dentistry procedures.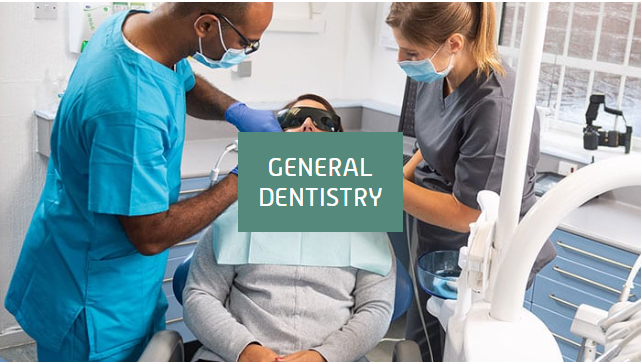 Our goal is to protect your oral health, from preventative measures to diagnosis That's why we offer general dentistry in Winnipeg. to treatment. Throughout the process, we use modern dental materials and equipment to help secure your smile for a lifetime.
Oral Exams & New Patient Exams
Your oral health can fluctuate greatly throughout your lifetime. That's why Vista Place Dental recommends that you visit our dental office in Winnipeg at least once a year for a full oral examination. Our experienced dentists provide thorough examinations, taking our time to ask and answer questions, follow up on concerns, and provide you with a complete overview of your current and future dental needs.
Dental Hygiene Appointments
Great oral health starts with a customized dental hygiene plan from the skilled dental hygienists at Vista Place Dental. When you come in for your regular cleanings, we make sure it's a comfortable experience delivered by professionals you can trust. Your dental hygienist can show you how to get more out of your at-home routine while providing more specialized treatments to keep your mouth fresh and clean.
Advanced periodontitis (gum disease) can have lasting effects on your oral health. Gum grafting is a procedure that involves harvesting healthy tissues from other areas of your mouth to place over receded gums. This process strengthens your gums. Typically, gum surgery is required to improve your oral health. While the description may sound intimidating, it's a fairly straightforward procedure.
An early diagnosis of oral cancer can save your life. Oral cancer is very treatable when caught early, which is why we focus on screening for oral cancer during your regular appointments and dental exams. Our experienced dental team can spot risk factors, symptoms, and signs of various types of oral cancers in a quick, painless examination. You can expect a visual and manual examination of the tissues in and around the mouth, as well as some follow-up questions.
Although the tooth enamel on the outside of your teeth is a protective structure, there are often places where the tooth enamel can wear down. These areas are more at risk for dental caries (tooth decay), which leads to cavities. To protect the teeth early, our dental team often applies dental sealants to the teeth of kids, teens, and young adults. The liquid material brushes on easily and hardens clear, adding an extra layer of invisible protection to the teeth that can last for many years.
Although our dentists can detect potential issues from a visual inspection of the mouth, it doesn't always allow us to see minute details or issues underlying the teeth. We use dental x-rays to capture images that can be used for diagnosing and treating issues (often before they become more serious). Depending on the type of dental x-ray machine we use, it can provide us with a detailed view of the teeth, mouth, and face. 
Removing the teeth is typically a last resort since it's easier and more affordable to maintain the natural teeth than to maintain dental restorations. However, there are cases when the removal of a tooth is in your best interests, such as in cases of extreme tooth decay, infection, positioning, or periodontal disease. Our team can provide simple tooth extractions from the comfort of our Winnipeg dental office.
Millions of root canals are performed each year because of the preventative nature of the treatment. When bacteria enter the soft inner tissue of the tooth (also known as tooth pulp), the result is often painful and uncomfortable. Root canals allow us to preserve your natural teeth while relieving pain from inflammation and infection. Our experienced dentists and endodontists have experience in providing comfortable and convenient root canal procedures in our dental office in Winnipeg.
If you are hoping to achieve pearly white teeth in less time and with less effort, Vista Place Dental can provide you with professional-grade teeth whitening products and services. Our solutions are quick, inexpensive, and safe, offering excellent results that will have your teeth sparkling brightly. We can correct many types of staining and discolouration for people of any age.
Now Accepting New Patients
We are proud to provide quality dental services in Winnipeg. If you are seeking a dental team that provides gentle and comfortable oral health care, Vista Place Dental looks forward to meeting you!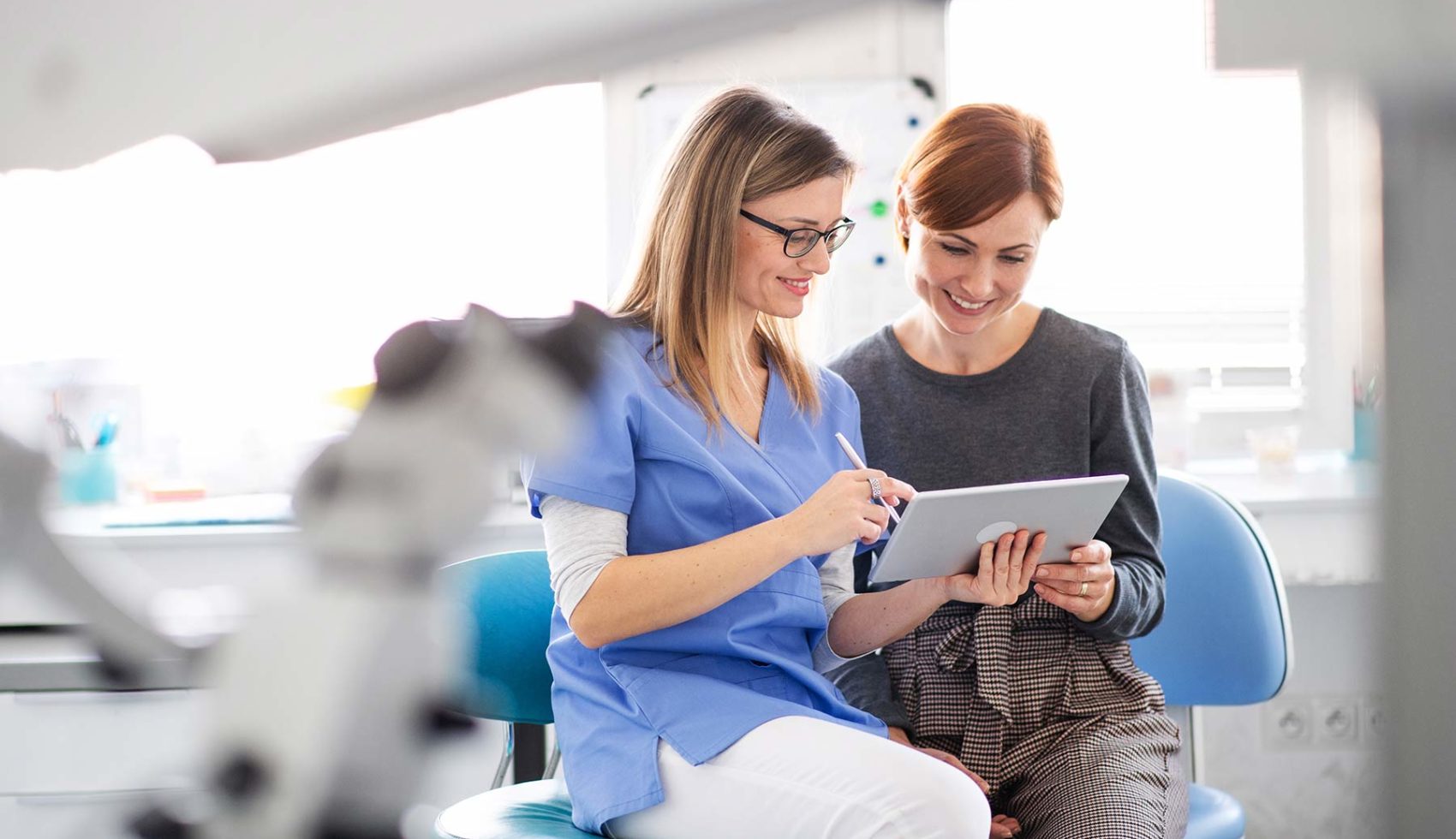 Book Your next Visit
The first step towards a beautiful, healthy smile is to schedule an appointment with our dentist near you.