Our mission is to provide tooth restorations that are impossible to tell apart from your natural teeth.

We offer dental crowns in Winnipeg that are strong and can repair even the most severely damaged teeth while also blending seamlessly into the mouth. Our dentists are renowned in Winnipeg for our dental crown work. Find out why by visiting Vista Place Dental Centre for your next restoration!
A Beautiful, Durable Restorative Solution
Mounted directly on the prepared natural tooth, dental crowns offer a great blend of stability and aesthetics, mimicking the look, feel, and function of a natural tooth. They're often used for cracked or damaged teeth or for teeth that have been structurally compromised by large dental fillings. Many people also choose dental crowns for cosmetic purposes to improve the look and colour of the teeth. 
The Benefits of Dental Crowns
Dental crowns: 
Are durable, often lasting many years with regular dental care,
Can be made to match or improve the colour of your teeth,
Can be made to match or improve the shape or size of your teeth, and;
Match your bite, providing a solid chewing surface.
New crowns are designed to blend perfectly with your natural teeth. If you would like to replace your old metal crowns with new porcelain or ceramic crowns, we can help!
What is the Process for Dental Crowns?
When you come into Vista Place Dental Centre for dental crowns, the process will take two visits. At the first visit, your dentist will numb the affected area and prepare your tooth for the crown by reshaping it and taking impressions that will be sent to a dental lab where your custom crown will be manufactured. A temporary crown will be placed in the interim.
At your second visit, which typically takes place about 1-2 weeks later, your permanent crown will be placed, and any final adjustments will be made so that it fits comfortably in your mouth.
Healing after receiving dental crowns is fairly straightforward, and your dentist will provide you with any necessary aftercare instructions.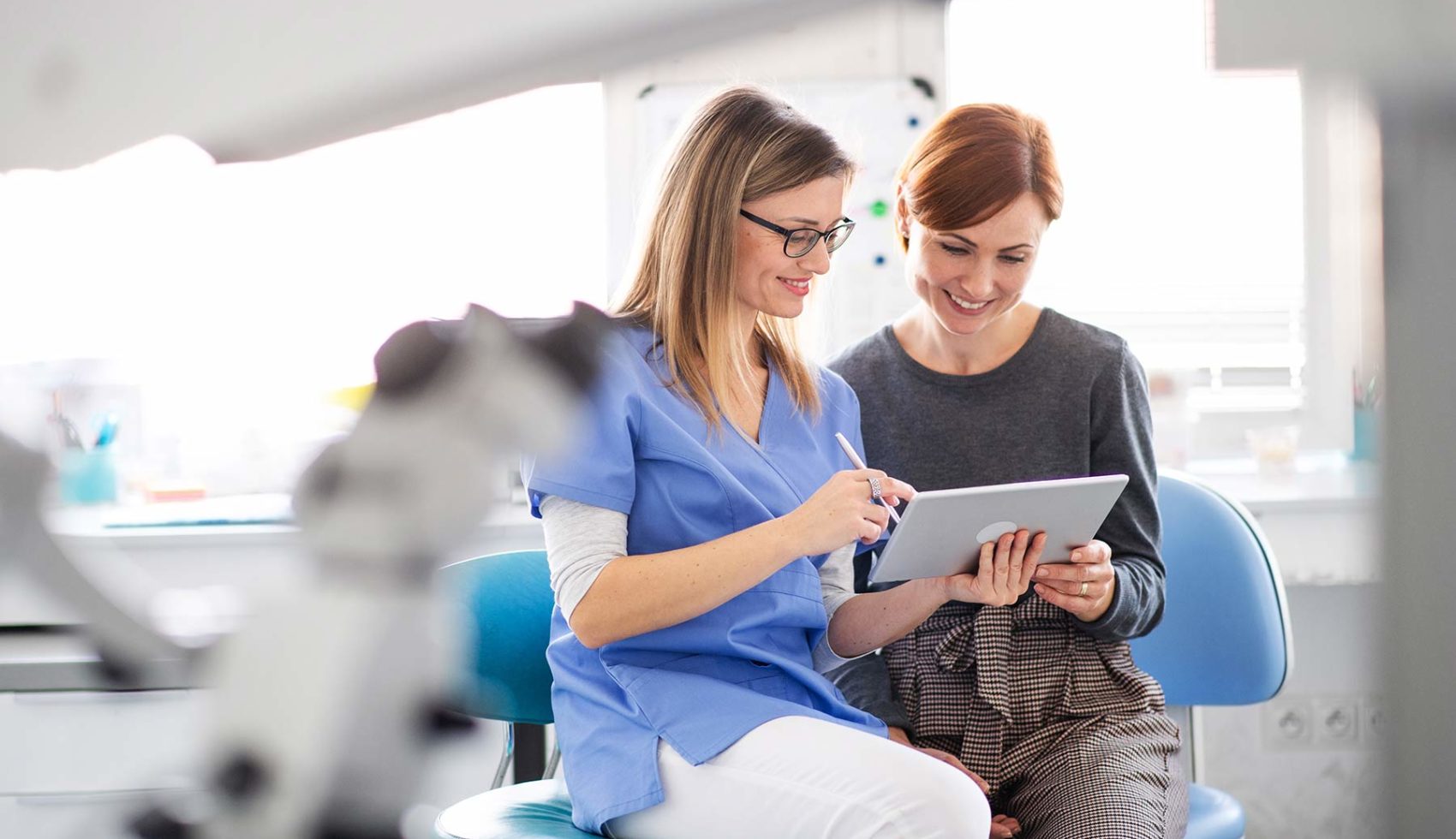 Book Your next Visit
The first step towards a beautiful, healthy smile is to schedule an appointment with our dentist near you.