COSMETIC DENTISTS IN WINNIPEG
The best kinds of smiles are those that are completely assured and confident.
For many people, cosmetic flaws in their teeth hold them back from smiling wide at every opportunity life gives them. From minor flaws to significant defects, our skilled cosmetic dentists can apply treatments that will let you smile without a second thought. We offer a range of cosmetic dentistry procedures in Winnipeg to give you the best options for your needs.
Our mission is to provide tooth restorations that are impossible to tell apart from your natural teeth. Modern dental crowns are strong and can repair even the most severely damaged teeth, while also blending seamlessly into the mouth. Our dentists are renowned in Winnipeg for our dental crown work. Find out why by visiting Vista Place Dental for your next restoration!
Advanced gum disease, including periodontitis, can have lasting effects on your oral health. In a gum graft procedure, our dentists or periodontists harvest healthy tissues from the mouth to transplant into areas where the gums are recessed or extremely thin. This strengthens the gums so they can continue to support the teeth. Gum surgery is often necessary for reestablishing overall oral health, and although patients are often put off by the description, it's a fairly straightforward procedure.
Now Accepting New Patients
We are proud to provide quality dental services in Winnipeg. If you are seeking a dental team that provides gentle and comfortable oral health care, Vista Place Dental looks forward to meeting you!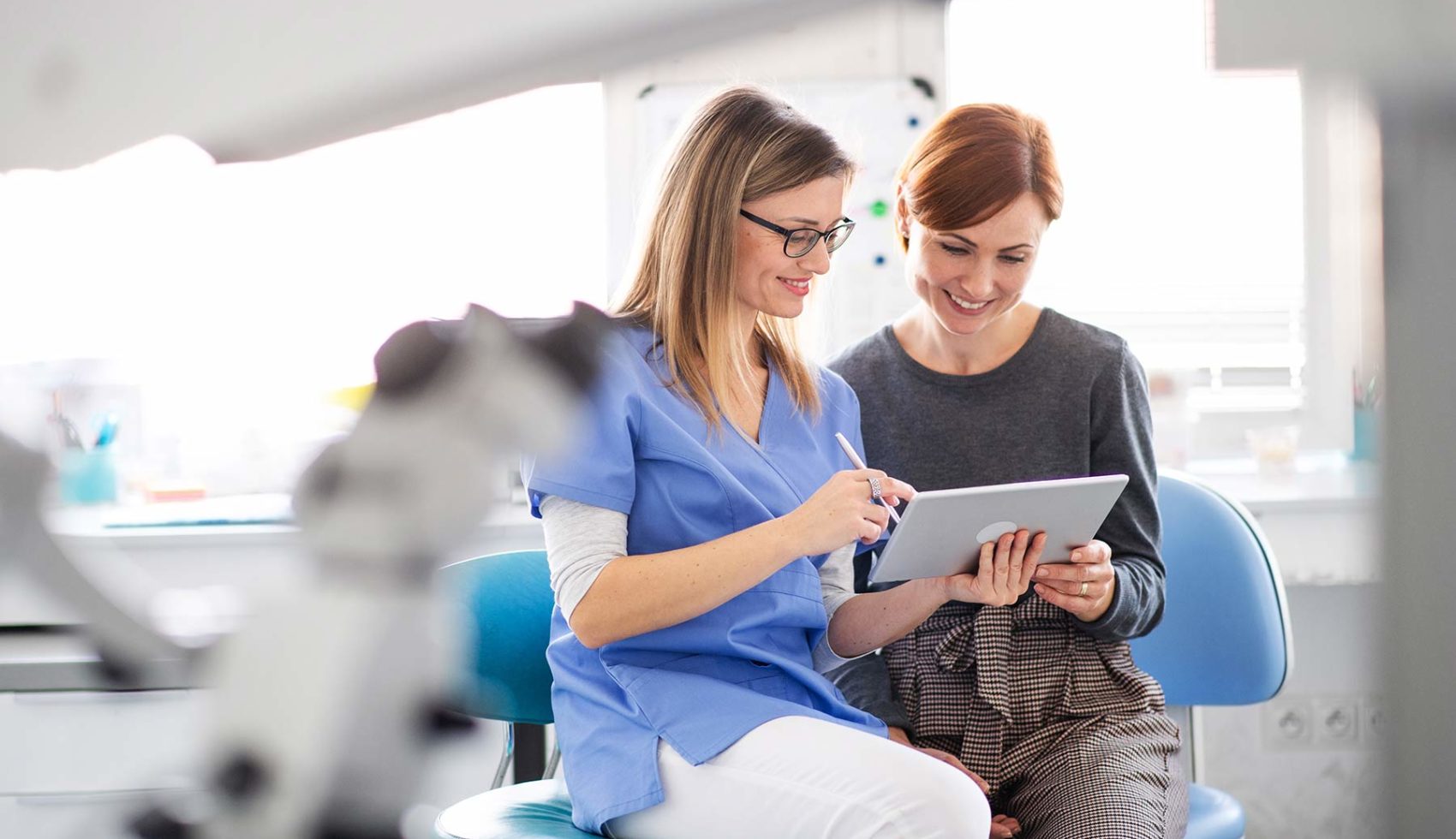 Book Your next Visit
The first step towards a beautiful, healthy smile is to schedule an appointment.