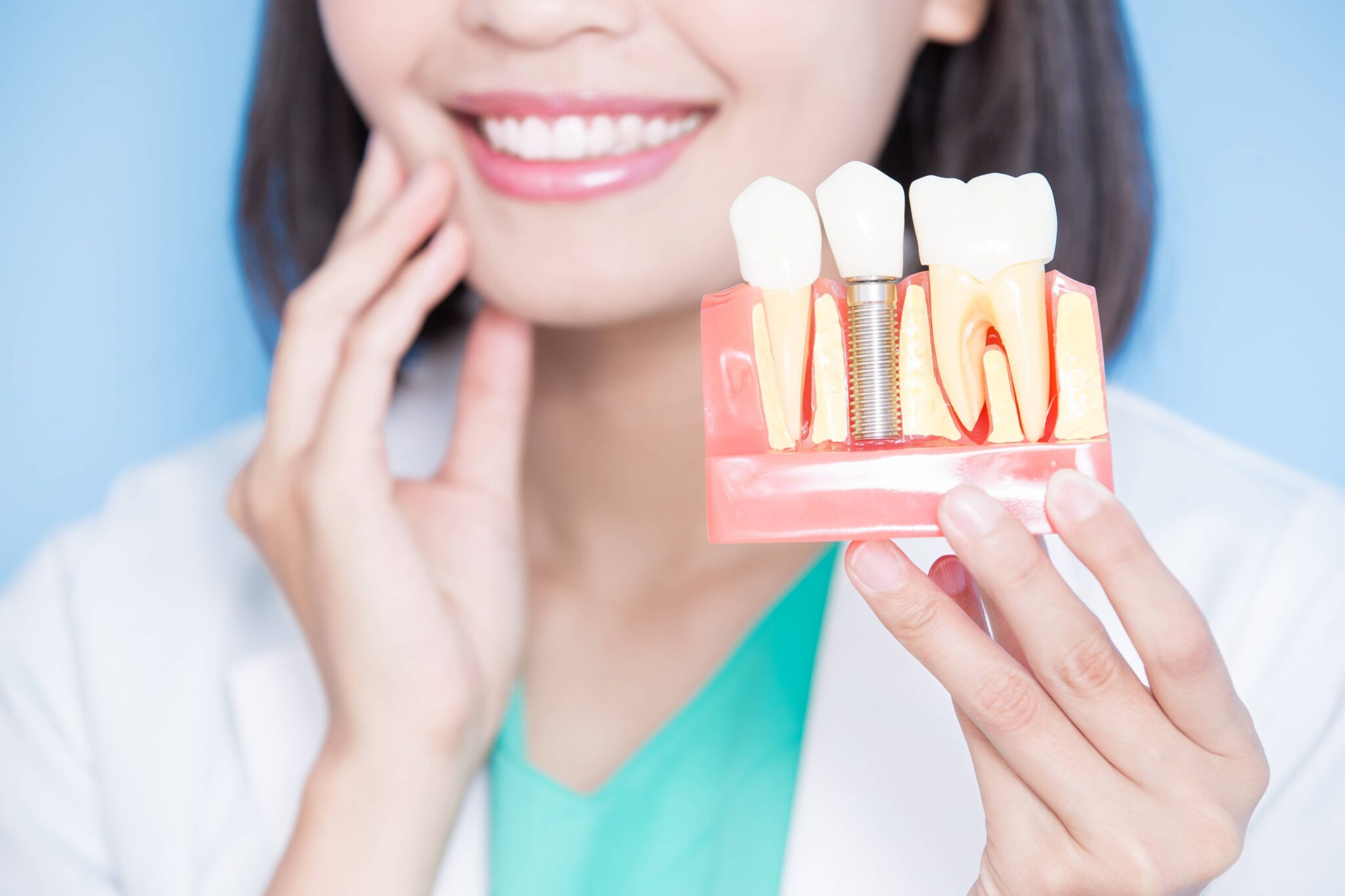 When it comes to dental health, we often prioritize keeping a bright, beautiful smile. However, the value of a healthy mouth extends beyond appearances. Dental implants are an excellent option for those who have missing teeth.  They don't just improve your smile but also boost your overall health. 
Implants: What are They?
Dental implants are artificial tooth roots made of biocompatible titanium, which are placed into the jawbone through surgery. These implants offer a stable foundation for various types of replacement teeth, such as crowns, bridges, or dentures. They are made to look and function like natural teeth, allowing people who are missing teeth to restore their smiles, oral health, and overall well-being.
Described below are the kinds of patients who can benefits from getting implants at a dental clinic in Winnipeg:
Those with Missing Teeth
Anyone with missing teeth is a suitable candidate for dental implants. Whether you've lost a tooth due to injury, decay, or gum disease, dental implants offer a long-term alternative that looks, feels, and functions like real teeth. This means you can regain confidence in your smile, but it's more than simply a cosmetic cure.
People with Compromised Dentures
For some people, traditional dentures might be painful, ill-fitting, and unpleasant. Dentures can be held in place with dental implants, avoiding the need for unpleasant adhesives and lowering the possibility of embarrassing slippage during meals or conversations. If you've been unhappy with your dentures, dental implants can be a game changer.
Individuals with Jawbone Loss
The loss of a tooth might result in bone loss in the jaw. This can make your face appear sunken and aged, which can have an impact on your self-esteem and facial structure. Dental implants stimulate the jawbone, avoiding future deterioration and preserving the appearance of your face. As a result, implants are a beneficial alternative for patients who are experiencing bone loss due to missing teeth.
People Seeking a Long-Term Solution
Dental implants, unlike other dental treatments that necessitate periodic replacements, adjustments, and multiple visits to a dental clinic near you, are designed to last a lifetime if properly cared for. As a result, they are an effective option for anyone seeking a long-term solution to replace missing teeth
Those Looking for Better Oral Health
A missing tooth can have an impact on your overall oral health. Gaps in your smile can cause misalignment of your existing teeth, an incorrect bite, and an increased risk of gum disease. Dental implants restore the function of your smile while preventing these problems, allowing you to maintain excellent dental health.
Young Adults and Seniors Alike
Dental implants in Winnipeg have no age restrictions. This adaptable approach can aid both young individuals with congenital tooth absence and seniors dealing with tooth loss due to aging. Implants can be beneficial to people of all ages.
Dental implants serve a far more important purpose than simply improving one's smile. Dental implants can help anyone who has missing teeth, impaired dentures, jawbone loss, a desire for a long-term solution, or improved oral health. With these amazing innovations, you can regain confidence, improve your facial appearance, and live a healthier, happier life.
Visit Vista Place Dental to Restore Your Smile 
Our team of professionals is committed to restoring your confidence and overall well-being. We offer dental implants near you as a reliable and long-lasting option for replacing missing teeth, offering a natural appearance and feel. We are here to give you the personalized care you need, whether you are missing a single tooth or require a complete restoration.
Visit us and take the first step toward a healthier, more beautiful smile.