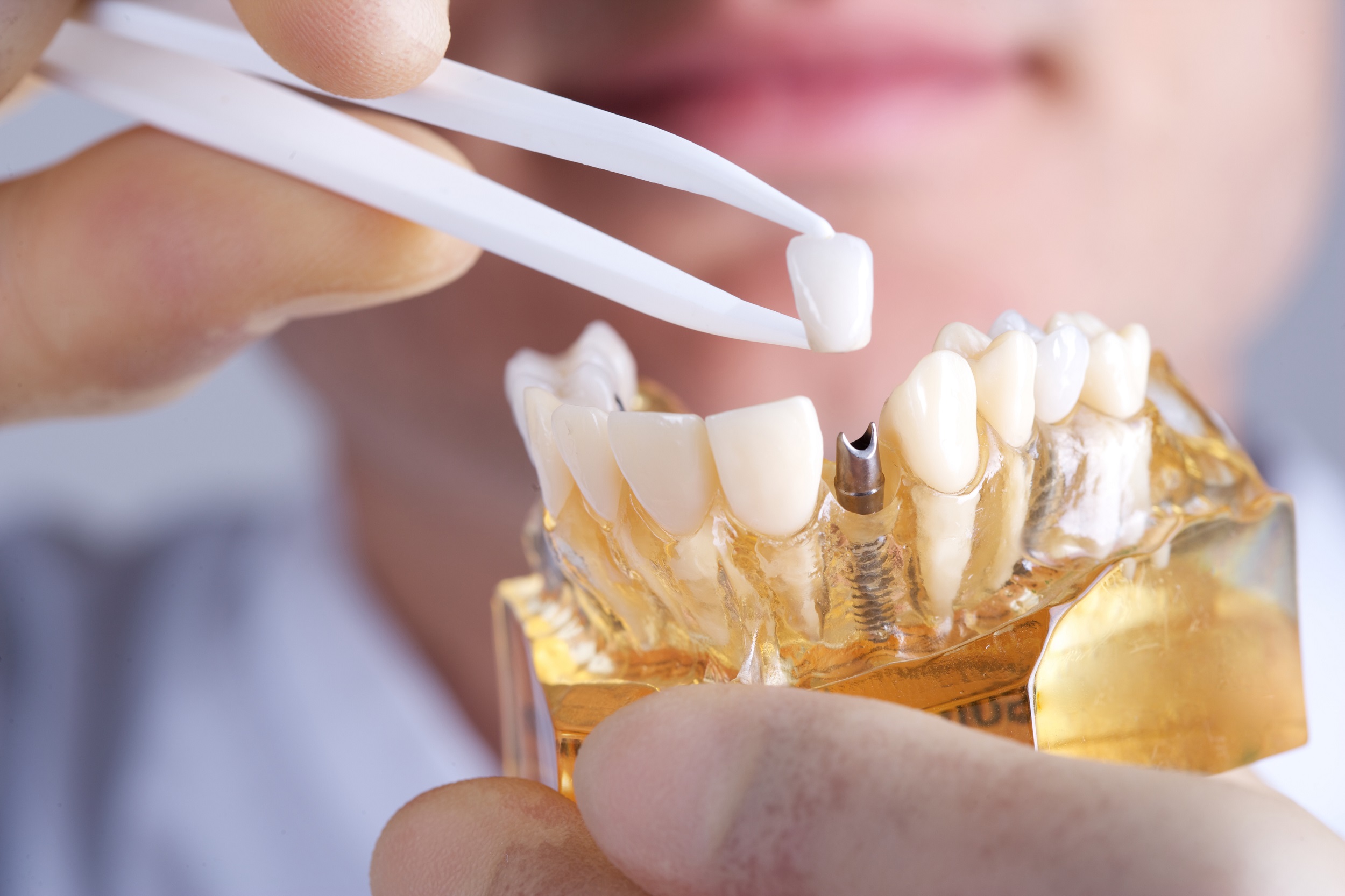 Dental implants are becoming an increasingly popular dental restoration method for patients with missing teeth. They are long-lasting, natural-looking, and extremely durable. At Vista Place Dental, we offer dental implants in Winnipeg as an excellent option for patients with missing teeth. So, what does the dental implant procedure entail? Is it right for you?
What is a Dental Implant?
A dental implant is comprised of a biocompatible screw, dental crown, and abutment. The screw is surgically placed into your jawbone and acts as a replacement for the tooth root. The dental crown is placed over the screw and works to replace your actual missing tooth. The abutment works to connect the crown and screw.
What Are the Advantages of Dental Implants?
Dental implants come with a host of advantages:
When your implant is complete, it looks and functions the same way as your natural teeth do
Dental implants don't require any special cleaning or dietary restrictions; just clean them the same way you would clean your natural teeth
When properly looked after, dental implants can last you a lifetime
Dental implants are permanently secured in your mouth
What is the Procedure?
The procedure for getting dental implants usually takes place over several months. The process will include an initial evaluation and treatment at a dental clinic near you.
At the initial evaluation, your dentist will complete a thorough examination of your mouth, including a visual and physical examination as well as x-rays. This will help your dentist study your jawbone structure and determine if it is strong enough to hold a dental implant. At this time, your dentist will also take impressions of your teeth. You may also be referred to a periodontist or ear, nose, and throat doctor depending on your dentist's findings and to ensure that your implant procedure will be successful.
The ideal candidate for dental implants is someone who is generally in good health and has adequate oral health as well. In an ideal situation, you will have healthy gums and a strong jawbone. If you have diabetes or are pregnant, you may need to wait for surgery or undergo additional testing before getting dental implants.
Once it is determined that you are a good candidate for dental implants, you will begin the implant treatment, which starts with your dentist removing your damaged tooth if it is still there and preparing your jawbone for surgery. In some cases, this may involve bone or gum grafting.
Once your jawbone has healed, your dentist will surgically implant the biocompatible screw. Once again, your jaw will be given time to heal before your dentist places the abutment. At this time, the abutment will be left to fuse with your body for three to six months.
After your implant has been accepted as a part of your anatomy and your jawbone has completely healed, your dentist will attach the dental crown, which is the artificial tooth, and the procedure will be complete.
Interested in Dental Implants?
At Vista Place Dental, we offer dental implants near you. Dental implants can transform your smile and change your life for the better. They are a big decision, and our team is here to help you with any of your questions or concerns about the procedure. To see if you are a viable candidate for this innovative procedure, please contact our dental clinic in Winnipeg to book a consultation today!