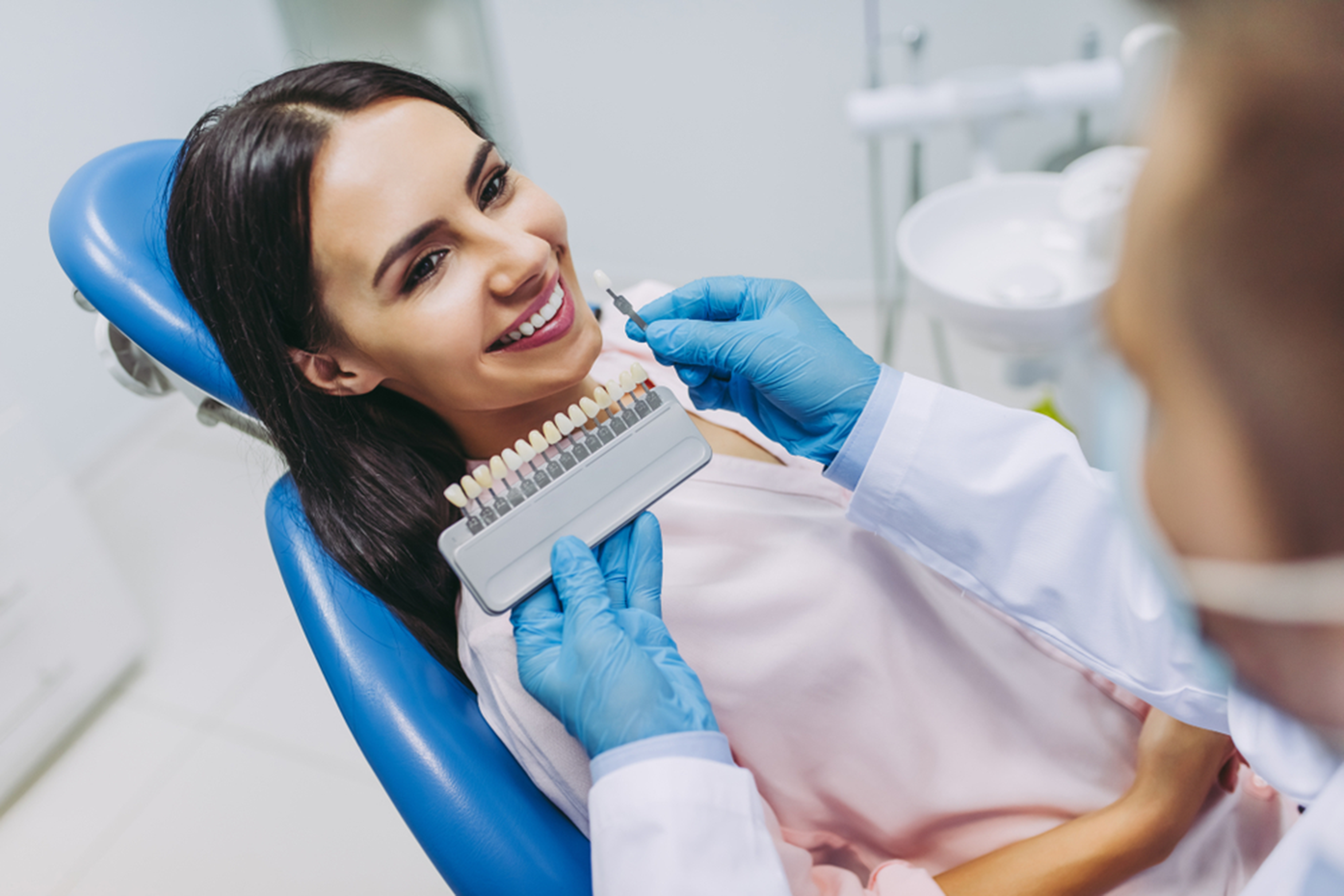 Alongside teeth whitening and dental bonding, receiving porcelain veneers is a third yet equally as wonderful option to consider if you're seeking to enhance the aesthetic appearance of your smile. This method is reliable and can be done in as little as two visits. Once your treatment is completed, you'll be left with a natural, yet beautiful smile that you can show to everyone.
Our local dental clinic in Winnipeg provides porcelain veneers. Come in for a consultation with our dentist to learn more about this process today!
Porcelain Veneers: 101
Before you settle on any form of dental treatment, cosmetic or otherwise, it's important to gather as much information as you can. This, coupled with your dentist's knowledge will provide you with a good foundation; you won't encounter any surprises along the way.
So, to make this easier for you, we've compiled a list of questions that you should ask prior to receiving dental veneers near you:
• What are porcelain veneers?
Also called dental veneers which is the more generalized term, veneers are extremely thin covers that are applied to your smile. They are purposefully customized to fit both your oral dimensions and mimic the natural shade of your teeth.
Porcelain is the material that's frequently used because it can resist stains better than ceramic and it will last longer.
• What can porcelain veneers fix?
Porcelain veneers can remedy multiple problems such as broken teeth; discoloration; gaps between teeth; teeth that are too short, misshapen, or too narrow; and problems with how your teeth line up, which ultimately impacts your bite pattern.
Keep in mind that even though veneers are indeed a great solution, they're typically used to fix more minor things. If you need more complex care, your dentist may suggest an alternative.
• What's the process like for getting veneers?
Visiting a dental clinic near you to receive your veneers has become a standardized process.
Once you've undergone the initial physical examination and had x-rays taken, your dentist will take molds of your teeth. These are taken to a dental lab to help fashion your coverings. Next, a bit of your enamel will be etched off the surface of your smile; this is done so that the veneers will bond more firmly. Finally, you'll be provided a set of temporary veneers while you wait.
After 2-3 weeks, you will be called back to have your permeant veneers put on.
• Do I require any special care after I have my veneers?
Nope! The recovery period following this treatment is not long at all! You'll be able to get on with the rest of your day, give or take a little bit of oral sensitivity and some soreness.
• How long will my veneers last?
Most cosmetic dental treatments are not permanent; eventually, they will need to be replaced. if you dutifully brush, floss, and use mouthwash at least twice a day and come in for biannual cleanings and exams, your porcelain veneers can last between 10 and 15 years, sometimes 20!
• How much do porcelain veneers cost?
Porcelain veneers certainly do have their advantages, but it does come at a cost. However, it is a long-term investment that will save you time, money, and headaches further down the road. Generally, it can cost anywhere between $900 and $2500 per tooth. It's up to you if you want your entire smile to be remade, or just a few teeth.
Looking to schedule an appointment to receive porcelain veneers in Winnipeg? No problem! At Vista Place Dental, we've got you covered! Our staff is excited to meet with you and help you adore your smile once again. Give us a call, fill out the form on our website, or drop by our practice in person to get started.