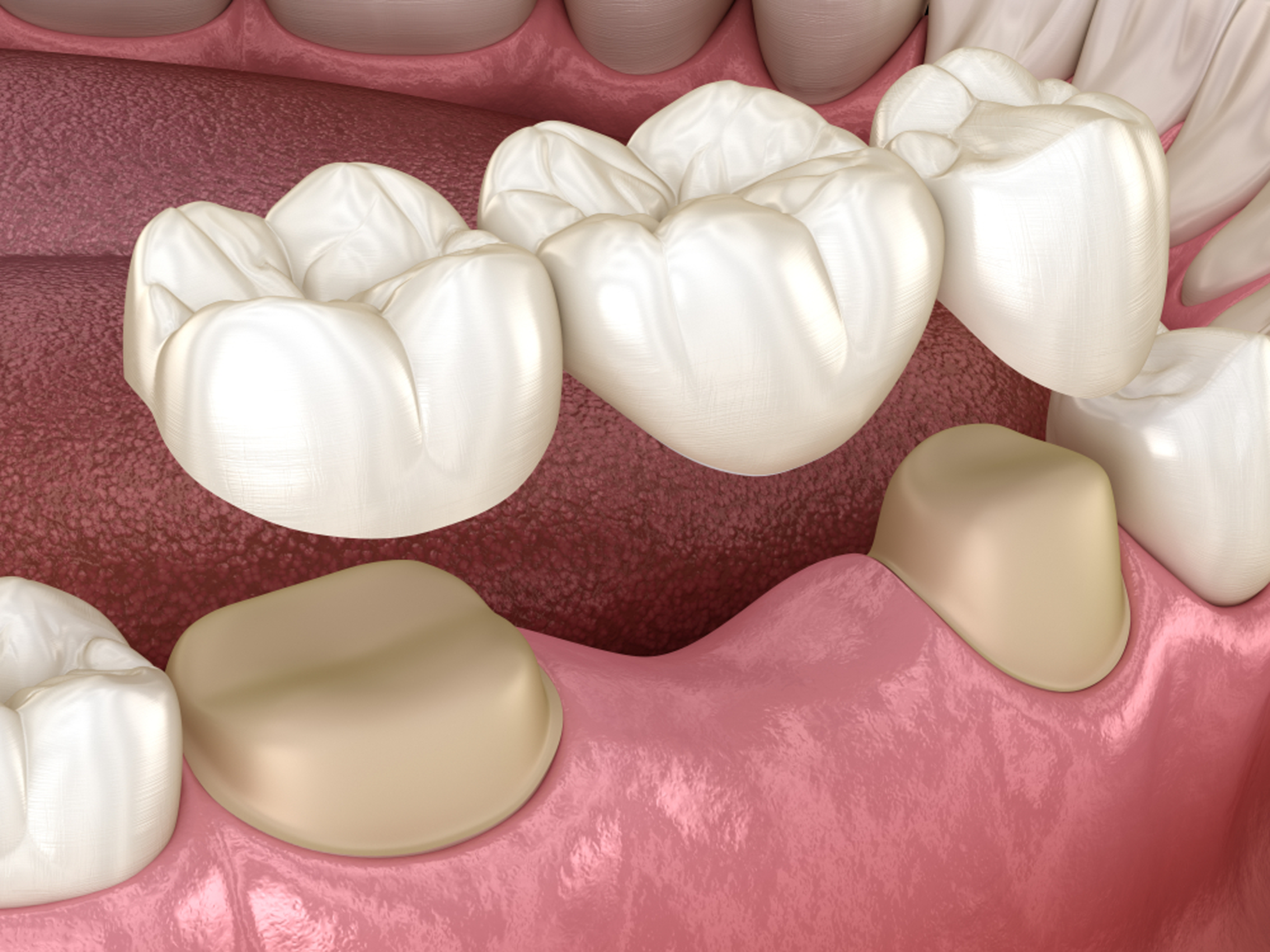 Tooth loss can affect your facial profile and can lead to many dental health issues. Restorative dentistry treatments have made it easier to treat dental trauma, gum disease, and cavities and repair your oral health. Dental bridges are the finest restorative solution to fix missing teeth. Visit a dental clinic near you to get all the information you need from professionals and learn more about how this treatment can help you improve your oral health and restore your appearance. This article will give you an overview of everything you should know about the treatment.
Dental Bridges
Dental bridges are artificial teeth that fill empty sockets and are held in place by dental crowns attached to healthy teeth on each side of the missing teeth. These artificials are also known as pontics. Dental bridges are the simplest and most effective way to restore missing teeth. The false teeth are made of porcelain, alloy, gold, and metal fused with ceramics. There are different types of dental bridges available; you can consult with a dentist who offers Dental Bridges Near You and learn about your treatment options to replace your missing teeth.
Types Of Dental Bridges

Depending on the number of teeth missing and how healthy your oral health is, your dentist will recommend a particular type of dental bridge.
Different type of dental bridge includes:
Traditional dental bridge You must have healthy teeth on both sides of the missing teeth for this treatment. On the empty space, a prosthetic tooth is placed and held in position by dental crowns attached to the teeth on either side of the gap. Your oral health should be in good shape for this treatment.
Cantilever Bridges A dental crown is attached to healthy teeth on one side of the missing teeth to support a prosthetic tooth to fix in the empty socket.
Maryland Bridges In this procedure, metal frames support the prosthetic teeth. This treatment is recommended when the patient doesn't have any healthy teeth on either side of the gap.
Implant-supported bridge This treatment requires a tiny titanium post to insert into the jawbone. To replace the missing teeth adjacent teeth are not necessary to support the bridges. It is a complex process because implant placement requires surgery and takes longer to recover.
Advantages Of Dental Bridges
Dental bridges have a wide range of advantages, including:
Your bite and speech function is restored
Help to keep the adjacent teeth in the right position
Reduce the risk of bone loss
Long-lasting
Improves facial appearance and oral health
The Process
The first thing to consider about if you're interested in getting dental bridges is consulting your dentist and having your oral health assessed to find out which type of treatment is best for you to get the best results to replace your missing teeth.
To put you at ease and prevent any pain, your dentist will numb the area near the gap where the bridge needs to be placed. Before fixing a bridge, the plaque and bacteria will be removed to prevent infections.
Your dentist will take scans and impressions to create your false teeth and shape the adjacent teeth so that the crown fits properly. Your natural teeth's colour, shape, and size will be replicated in the prosthetics. To avoid any damage or other oral health issues, a temporary bridge will be fixed.
Your dentist will remove the temporary bridge and fix a permanent one to replace your missing teeth. After repairing and polishing the bridge, the excess cement will be scraped off to give the bridge a more natural appearance.
Your recovery from the procedure will take some time. Visit your dentist and receive the necessary care if you notice any changes in your dental bridge or have any oral health issues.

How to Take Care of Your Bridges
Brush and floss your teeth twice a day
Avoid consuming sugary food products
Reduce consumption of hard and crunchy foods
Visit a dentist for regular dental checkups
Stay hydrated and eat healthy food
Consult your dentist in case of any damage to our dental bridge
Visit our Dental Clinic in Winnipeg to consult with our specialists and find out more about your options for tooth restoration. To help our patients improve the appearance of their smiles, we provide them with quality services and appropriate care.
To get Dental Bridges in Winnipeg, Contact us and schedule your appointment with our professional dentists.